Double End Tenoner for Narrow Workpieces | IST Series
30mm- and 35mm-Width Caterpillar Chains Made by Yasuda.

High-Precision Machining on Narrow Caterpillar Chain.

Variety of Spindle Configuration Suitable for Desired Processing Shape.

Customization of Machine Specifications Available with a Variety of Options.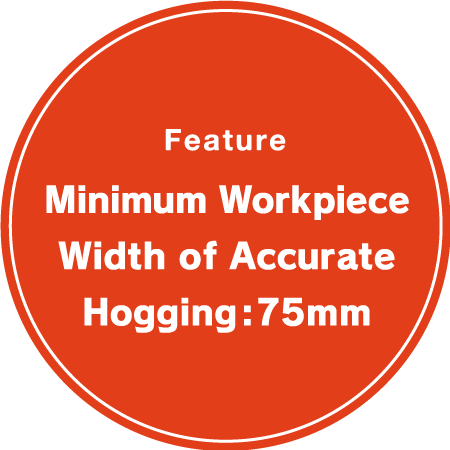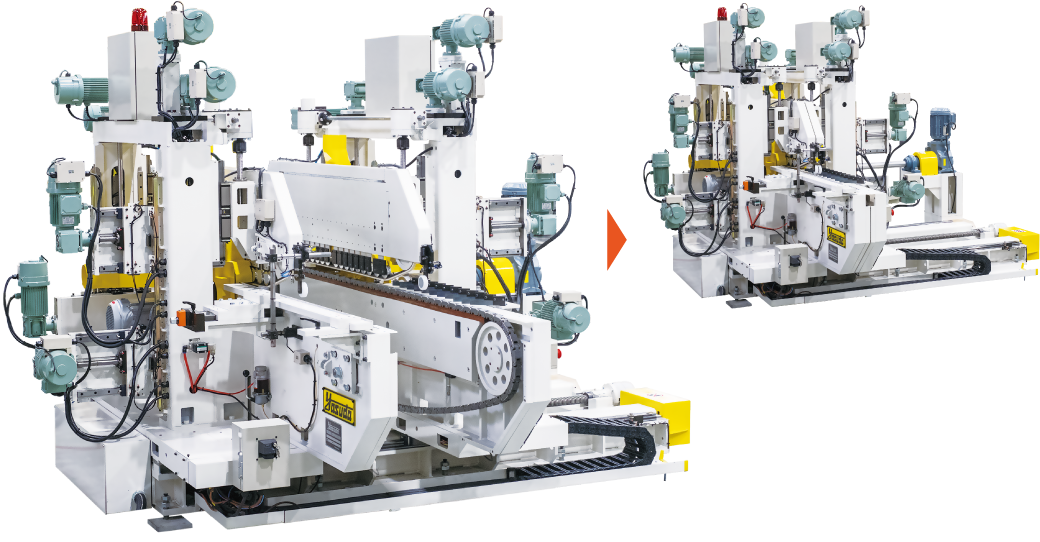 By using the 30mm- or 35mm-width caterpillar chain set manufactured by Yasuda,Yasuda's double-end tenoner can process the narrow workpieces with the minimum width of 75mm. Same as the normal Yasuda's double-end tenoners, a variety of options are available for this type of tenoners such as customization of spindle configuration, rapid column positioning and automatic setup system resulting in the reduction of the machine setup time. For many years, customers in extensive production fields choose Yasuda's double-end tenoners for narrow workpieces with the narrow caterpillar chains.