Gang Rip Saw | ISG Series
Ability to Choose Feeding Type from the Slat or Rollers

Straight Line Processing with High Accuracy by Caterpillar Chain(for the Slat Type)

Ability to Cut Maximum Width to 1250mm

Ability to Choose Various Models & Mechanisms Body Cover (Optional)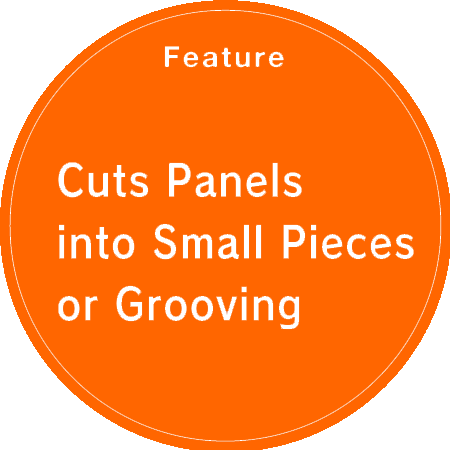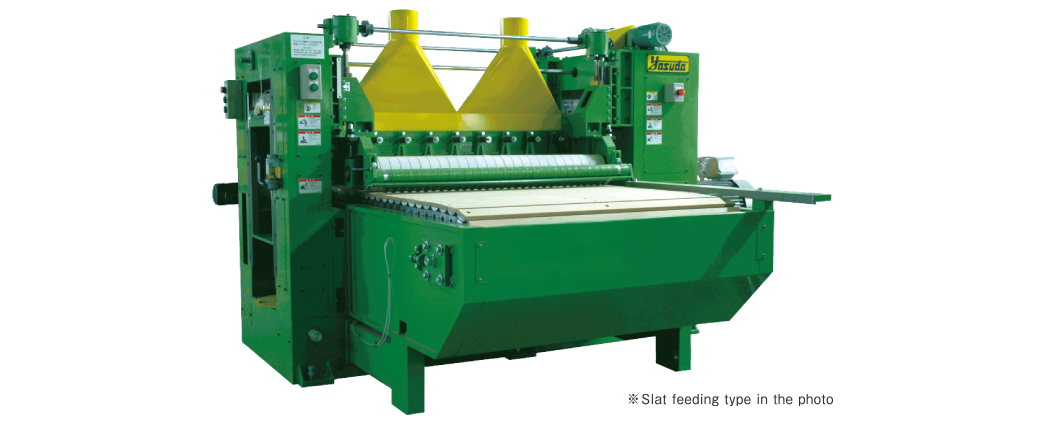 This machine cuts panels into small pieces or processes its grooving.
In case of feeding on the slat, it's equipped with caterpillar chains at both ends.
The machine enables straight cutting with high accuracy due to caterpillar chain and chain guide.
The saw may be ordered with spindles specified in an up or down position from the pass line. We can design a machine depending on your specifications.
You can choose feeding type from the slat or rollers. As an option, it's possible to be equipped with ATC(Auto Tool Changer). It will change cutting tools in a short time. Also the machine can be equipped with a brush for clearing chips as an option.